Other works
Consulting services
We offer consulting services for marine survey, salvage, wreck and cargo removal operation, oil skimming, offshore works and towing.etc.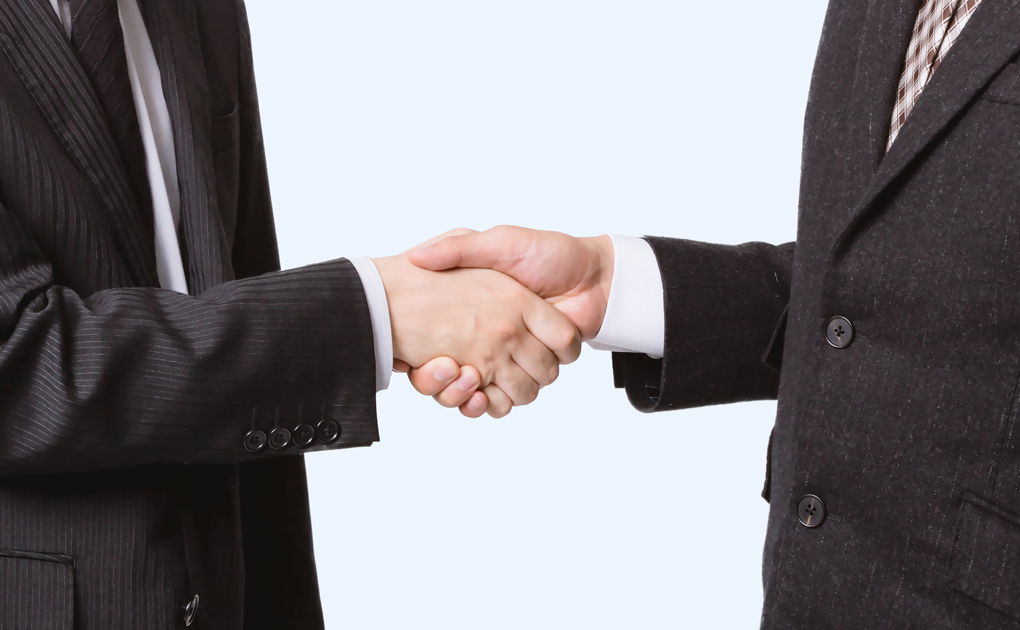 Special Marine Works
Submarine Cable related Services
We have more than 30 years' experience in submarine cable related services including installation and maintenance of submarine cables, landing of submarine cables, PLI (Post Lay Inspection) and PLIB (Post Lay Inspection and Burial) using ROV and PLGR (Pre Lay Grapnel Run).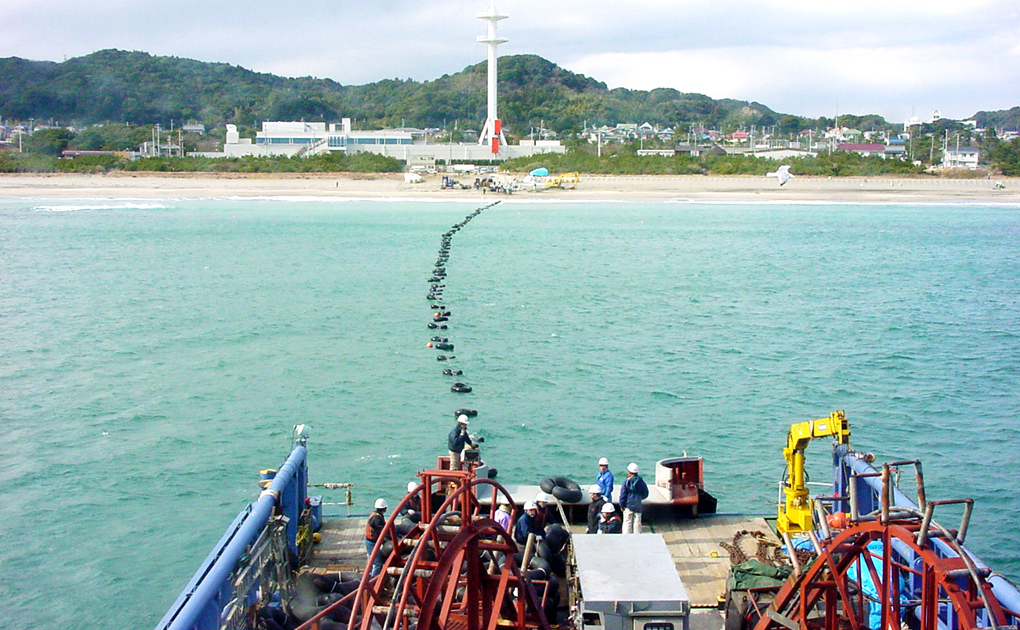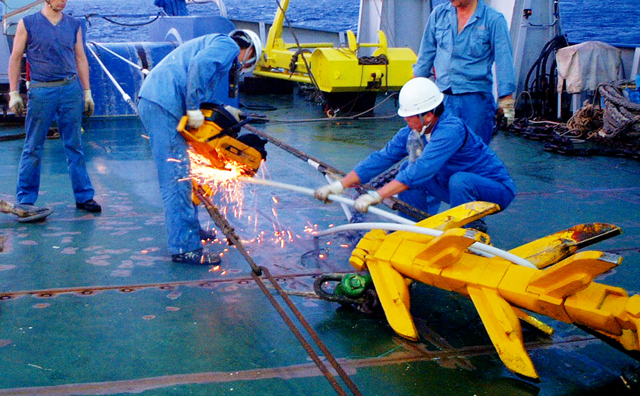 Supply
We supply fuels and materials to oil rigs and oil platforms.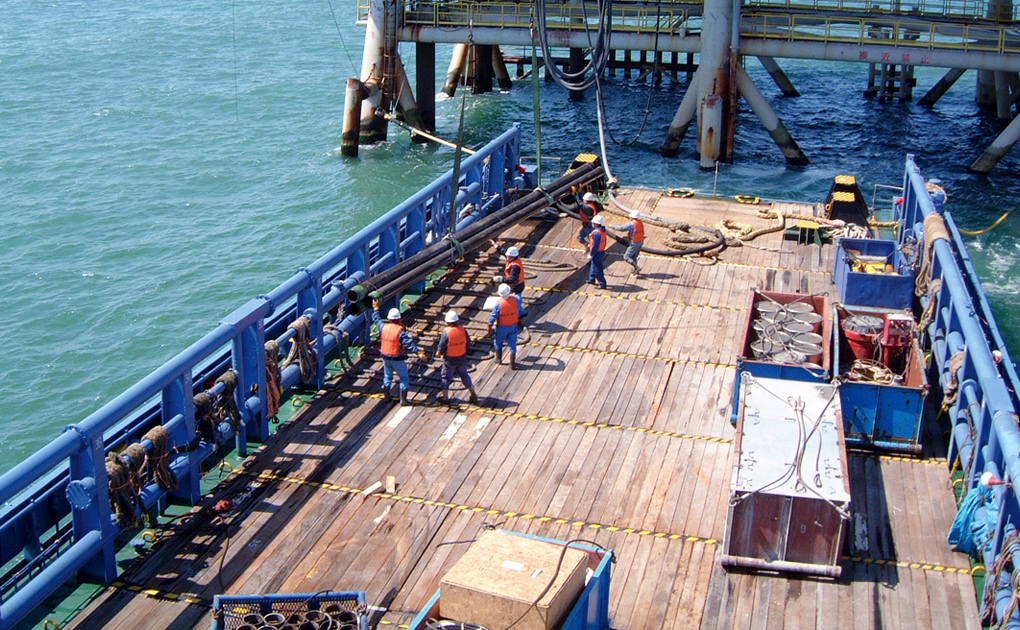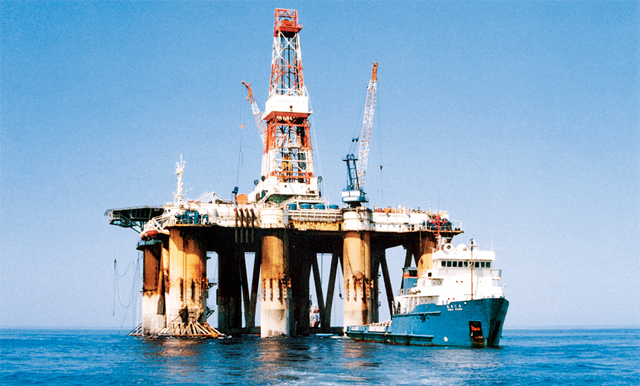 Overseas Project
We participated in Sakhalin I and Sakhalin II Projects from 2004 until 2006, providing support & escort services for dredging vessels and towing services for floating pipelines in offshore Sakhalin. We also engaged in marine geological survey and deployment/recovery of OBS in the seas of Southeast Asia.